It's 2023! Come Shop, Meet and Greet Me Time!
Let's meet in person! We have a booth at many shows around Southern California. Stop by and say hi.
View our show schedule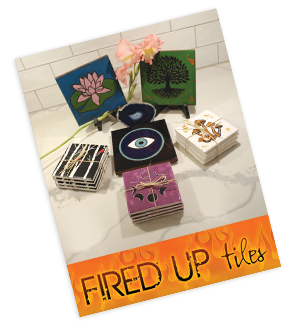 Interested in Wholesale ?
Besides selling my tiles at local events, I also sell to gift shops, museums and stores throughout the United States.
Please email me with your store name, address and phone number or contact for your local sales reps listed below for a catalog and questions.
I look forward to hearing from you and have a fantastic day,
Steven, Head honcho and artist
Fired Up Tiles Temple City, CA. 818-437-4748 fireduptiles@yahoo.com Instagram @Fireduptiles
Wholesale Information