Collection: Swiss
Hand Glazed Tiles
These art tiles are handmade in my garage. They are finished on the back with sponge rubber feet and an attached hanger. These are great for hot pots and pans, to hang them inside or out, spoon rest , and anywhere you can think of. Heat, water and the elements will not hurt them in any way.

Hand Glazed Coaster Sets

These handmade ( in my garage) ceramic coasters are 4 1/4" square. This is a set of 4. They are finished with round felt to prevent slipping and scratching surfaces. For use inside or outside, fired to 2000 degrees so heat, cold , water all safe for these. Perfect gifts for yourself and everyone!

---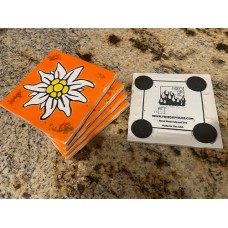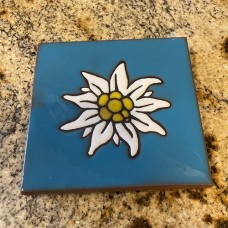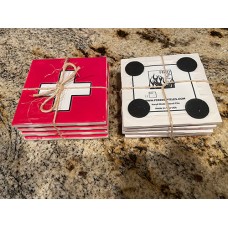 Showing 1 to 14 of 14 (1 Pages)